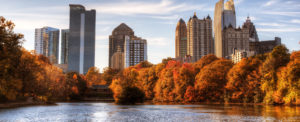 Welcome to the Greater Atlanta Chapter of APIC Official Website
 Chapter Mission:
The mission of the Greater Atlanta Chapter of APIC is to support and promote the practice of Infection Control across the continuum of healthcare.  We actively advocate practices that maximize the safety of all who work, visit, or receive care in the various health care settings in the Greater Atlanta area.  Our organization believes that through education, mentoring, collaboration, consumer advocacy, and the timely sharing of information, we can influence infection control practices in the communities we serve.  Our group of Infection Control Professionals are great resources and have expertise in the areas of epidemiology, scientific method, information technology, education, performance improvement and quality management.  Our focus is global and we recognize the values of discipline and diversity as fundamental to our mission.
Next Chapter Meeting:
October 19,  2016  at Wellstar Development Center-Pacific Auditorium

Lunch Begins at 12:30 p.m.
Educational Meeting Speaker Begins Promptly at 1:00 p.m.
TOPIC :
Tuberculosis Update for the Infection Control Professional

PRESENTER:
Alawode Oladele, MD, MPH
Physician-County Wide Services
DeKalb County Board of Health
Industry Sponsor: 
Medical Action Industries
Upcoming Continuing Education Opportunities and Chapter News/Announcements:
The Chapter is seeking new officers for President Elect and Secretary. To learn more, please view the position descriptions and complete a Willingness to Serve form and submit to the Nominations Committee.
To view the position descriptions, click here President Elect and Secretary.
Ask the Expert Series on both September 21 and October 19. For more information, please download the Ask the Experts flyer.
Emerging Issues:
CDC Releases new Vital Signs Report on Sepsis Prevention and Recognition: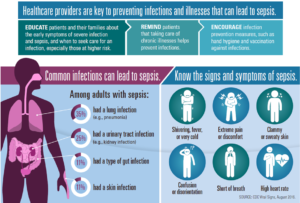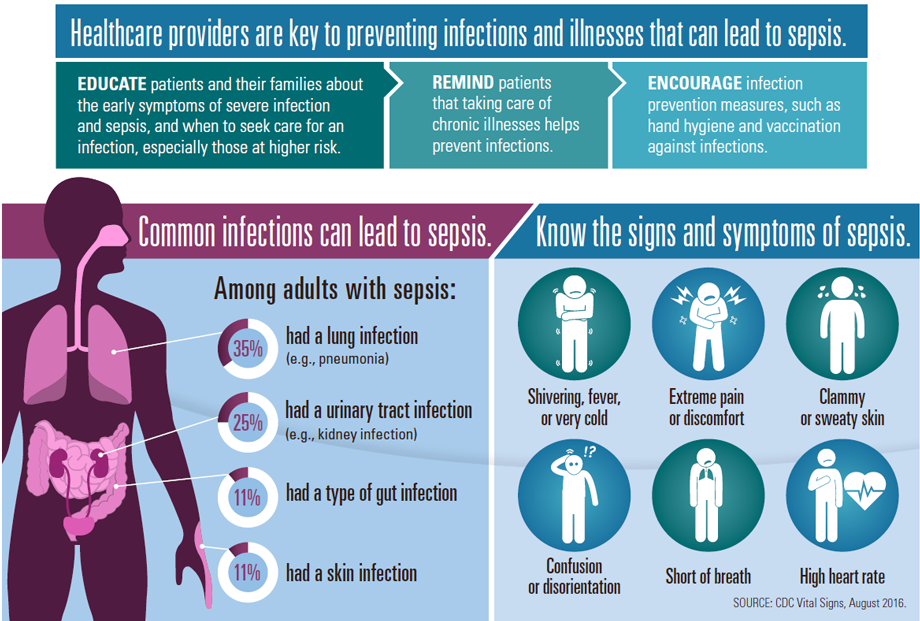 Sepsis begins outside of the hospital for nearly 80% of patients.
A CDC evaluation found 7 in 10 patients with sepsis had recently used health care services or had chronic diseases requiring frequent medical care. Four types of infections are most often associated with sepsis: lung, urinary tract, skin, and gut. To learn more about sepsis prevention, check out the new CDC Vital Signs Report on Sepsis and Prevention: CDC Sepsis Vital Signs.
Act Now to Support HAI Legislative Efforts
Dear Atlanta Chapter Members,
As the Chapter Legislative Representative for The Atlanta Chapter, I would like for us to win the Voice for Infection Prevention (VIP) Advocacy Challenge by having the highest percentage of members weighing in with their Members of Congress on the importance of infection prevention programs in upcoming funding bills.
Let's tell Congress that antibiotic resistance issues matter and win the APIC VIP Advocacy challenge. It only takes 30 seconds for you to send letters to your House Member and two Senators!  Now is a good time because the House of Representatives Labor, Health and Human Services and Education Appropriations Subcommittee is considering the bill that funds programs related to important infection prevention priorities. To send your letter, please visit: http://cqrcengage.com/apic/app/write-a-letter?0&engagementId=211313.
Act now to tell Congress that you support these programs in the FY 2017 Labor, Health and Human Services, Education, and Related Agencies Appropriations Bill:
• $200 million for the Antibiotic Resistance Solutions Initiative
• $30 million for the Advanced Molecular Detection (AMD) Initiative
• $21 million for the Centers for Disease Control and Prevention's (CDC) National Healthcare Safety Network (NHSN).
Thanks so much for doing your part to educate your legislators about these important issues and for showing that we are an important voice in the policy process.
Roben Summers, RN, BSN, ICP
Infection Prevention Specialist
Master Team STEPPS Trainer
Georgia Hospital Association
1675 Terrell Mill Road
Marietta, GA 30067
Phone: 770-249-4518
Cell: 478-696-6145
Fax: 770-249-4591
Email: rsummers@gha.org
CDC issues alert on global emergence of invasive infections caused by the MDR yeast Candida auris
To view the CDC alert, please click here.
CDC Experts Host Collaborative Zika Virus Summit-Presentations and Prevention and Response Resources Now Available
To view the new CDC resources, please click here.
CDC Issues New Interim Guidance for Care of Survivors of Ebola Virus Disease
CDC has issued interim guidance and additional resources for U.S. healthcare providers to safely care for survivors of Ebola Virus Disease (EVD).
The guidance includes information about sequelae, or complications, of EVD as well as data on Ebola virus persistence in EVD survivors, and infection prevention and control recommendations for U.S. healthcare providers when evaluating a patient who is an EVD survivor. The interim guidance can be found here: http://www.cdc.gov/vhf/ebola/healthcare-us/evaluating-patients/guidance-for-management-of-survivors-ebola.html.
CDC published additional resources to supplement the guidance:
Messages for the Care of Survivors of Ebola Virus Disease – Topics in this resource include, health problems EVD survivors may experience, guidance to use Standard Precautions for all patient care and recommendations for when extra precautions may be needed. Read more here: http://www.cdc.gov/vhf/ebola/healthcare-us/evaluating-patients/messages-for-care-of-survivors-ebola-.html
FAQ on Screening for Ebola Virus Disease for Providers, Healthcare Facilities and Health Departments – FAQs include information on adjusting screening practices for acutely ill patients while reiterating a thorough travel history for all patients should be obtained to ensure proper infection control measures are in place. Additionally, information on hospital management recommendations for evaluating ill travelers from West Africa are included. You can find the FAQs here: http://www.cdc.gov/vhf/ebola/healthcare-us/evaluating-patients/faqs-screening-ebola-providers-hc-facilities-health-departments.html
CDC releases new resources to combat antibiotic-resistant infections: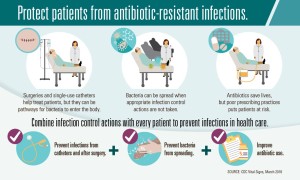 CDC releases new guidance and campaign to fight antibiotic resistant infections. To learn more about the new CDC resources, please visit the Infection Control Resources page or the CDC Website.
FDA Issues Guidance to Protect US Blood Supply from Zika Virus Disease
CDC releases new ATLAS tool to target antibiotic-resistant infections.  To use the new tool visit: CDC ATLAS Program
Job Openings:
Open Position for Infection Preventionist at the Georgia Department of Public Health. To learn more click here and view the Careers page of this website.
Open Position for Director of Infection Prevention at Children's Healthcare of Atlanta. To learn more click here and view the Careers page of this website.
Infection Prevention Director Announcement